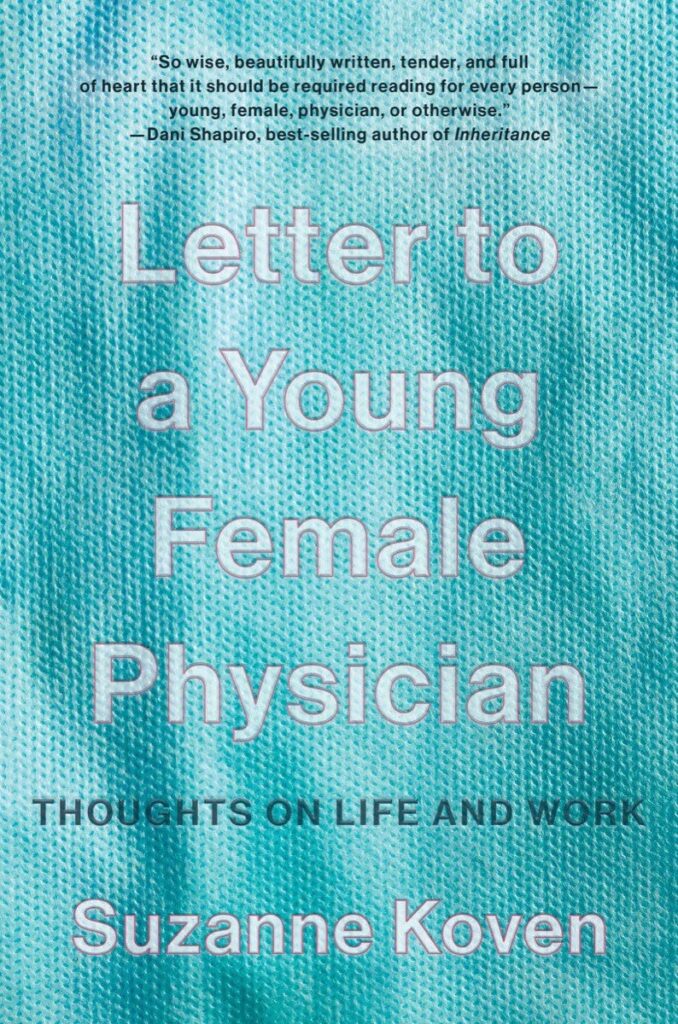 Now in Paperback!
Order a signed and personally inscribed copy from Concord Bookshop
or order from: Amazon | Apple | B&N | Books-A-Million | Bookshop | IndieBound
A poignant and funny exploration of authenticity in work and life by a woman doctor.
In 2017, Dr. Suzanne Koven published an essay describing the challenges faced by female physicians, including her own personal struggle with "imposter syndrome"—a long-held secret belief that she was not smart enough or good enough to be a "real" doctor. Accessed by thousands of readers around the world, Koven's "Letter to a Young Female Physician" has evolved into a deeply felt reflection on her career in medicine.
Koven tells candid and illuminating stories about her pregnancy during a grueling residency in the AIDS era; the illnesses of her child and aging parents during which her roles as a doctor, mother, and daughter converged, and sometimes collided; the sexism, pay inequity, and harassment that women in medicine encounter; and the twilight of her career during the COVID-19 pandemic. As she traces the arc of her life, Koven finds inspiration in literature and faces the near-universal challenges of burnout, body image, and balancing work with marriage and parenthood.
Shining with warmth, clarity, and wisdom, Letter to a Young Female Physician reveals a woman forging her authentic identity in a modern landscape that is as overwhelming and confusing as it is exhilarating in its possibilities. Koven offers an indelible account, by turns humorous and profound, from a doctor, mother, wife, daughter, teacher, and writer who sheds light on our desire to find meaning, and on a way to be our own imperfect selves in the world.

Watch the book trailer
Video Ode to Letter to a Young Female Physician by the Women in Medicine in Ireland Network

Praise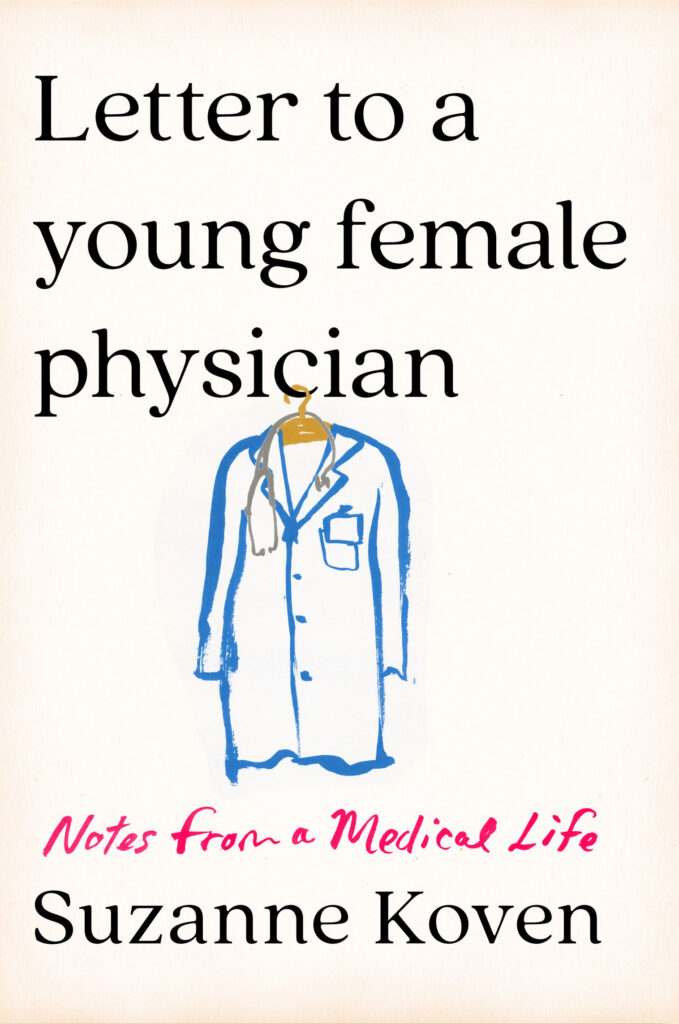 "[Koven] is rueful and delightful and keeps on building a careening and fascinating life… [Letter to a Young Female Physician] is a warm and wry epistle, the endless and near-perfect email you wish your mother, your mentor and your therapist would sit down and type out together."
― Laura Kolbe, Wall Street Journal
"[These] phenomenal essays…are full of acuity and generosity… [Koven's] writing is full of humor, candor, by turns (and often simultaneously) beautiful and heartbreaking shards of narrative, about her own life and the lives of her patients and colleagues. She's also got a killer sense of humor and a fantastic eye for detail."
― Leslie Jamison, LitHub
"Koven illustrates medicine's tendency to exploit and shame certain of its students or practitioners, especially those identified as "weak," and admits that she felt gratitude when the harsh lens of judgment was directed at someone other than herself…Her description of the pride she felt in being identified as a stronger member of a team will be familiar to readers who have trained in medicine. They may also find themselves uncomfortably familiar with the routine denigration of foreign-born physicians, or the overtly classist preference for "prestige" residencies. But as Koven explains, at the time it all "seemed normal then, at least to me. Refusing to cast herself in a heroic, prescient, or moral role, Koven's faithful depiction of her acceptance of such practices allows us to consider our own blind spots, which is in effect what enables ongoing institutional cowardice and injustice to become more viscerally visible." –Rana Awdish, Los Angeles Review of Books
"Funny, touching, and self-deprecating… [A] thought-provoking and inspiring memoir."
― Booklist
"Writing with honesty, warmth, and humility, internist Koven covers a lot of medical territory in illuminating the life of a female physician. Much of her personal space – how it intersects and competes with her medical career – is divulged too. Fear of failure weighs heavily on her mind. She must balance multiple roles as wife, mother, daughter of aging and sick parents, teacher, and doctor. Yet she finds comfort in listening, strength in stories." –NYU Lit Med
"I devoured Dr. Suzanne Koven's memoir, Letter to a Young Female Physician, in a matter of days…I imagine that this is a book I could return to at many points in my career, and it would reveal to me different truths. I am reminded of the power of narrative, which is like a buoy in the ocean of medical training, bringing me up to see the horizon." –Vidya Viswanathan, Doctors Who Create
"Koven's story is[…]a judicious and faithful narrative useful for anyone who seeks crisp prose and careful reflection to find the themes in someone else's life present in one's own. As poignant as it is instructive for any young female physician, the book has as much to share with any young person, any gender and any physician." –Michael P.H. Stanley, Intima: A Journal of Narrative Medicine
"Yes, a veteran doctor makes the grand rounds of her career for the benefit of younger people. But this is also an excellent memoir about growing up and growing in confidence as an adult woman, and about coping with changing relationships with parents as they age." –Jim Higgins, Milwaukee Journal Sentinel Best Books of 2021
"Suzanne Koven shares authentic and poignant reflections on what it means to be a human in medicine […] Beautifully written […] Although the memoir addresses female physicians, I would agree with the many positive reviews that Dr. Koven's work is a 'do not miss' for all genders, specialties, and disciplines in the medical field." –Charlotte Smith, Association of Women Surgeons
"Suzanne Koven's Letter to a Young Female Physician is so wise, beautifully written, tender, and full of heart that it should be required reading for every person—young, female, physician, or otherwise. This is a transporting memoir, and an instructive one." —Dani Shapiro, author of Inheritance
"In Letter to a Young Female Physician, Suzanne Koven charts both the significant and the spurious demands that the medical system makes on those who become doctors and care for us all. Her memoir is by turns reassuring and disturbing, comical and tragic, hopeful and dire. Medicine has advanced, but the particular difficulties facing young physicians have grown no less steep, and the impediments women continue to face even as they take a majority place in medical schools are significant. Koven writes with style and wit and grace—but, more significantly, with insight and compassion." —Andrew Solomon, author of The Noonday Demon
"Suzanne Koven has written a remarkable memoir about her life as a doctor that is at once heartwarming, poignant, and breathtaking in its precision; this is a book about the essence of medicine, and will be invaluable to any doctor. But in its compassionate reflections on caring for the human body, it is also a book about life, and what makes a good one. I couldn't stop reading." —Meghan O'Rourke, author of The Invisible Kingdom

---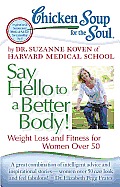 "Say Hello To A Better Body!" released May 22, 2012 by Simon and Schuster with Chicken Soup For The Soul Publications and Harvard Health Publications.
A unique blend of inspiring stories and health information for women over 50.
Purchase paperback or e-book now through Chicken Soup For The Soul, Amazon, Powell's, or your favorite independent bookseller.
Watch the book trailer!