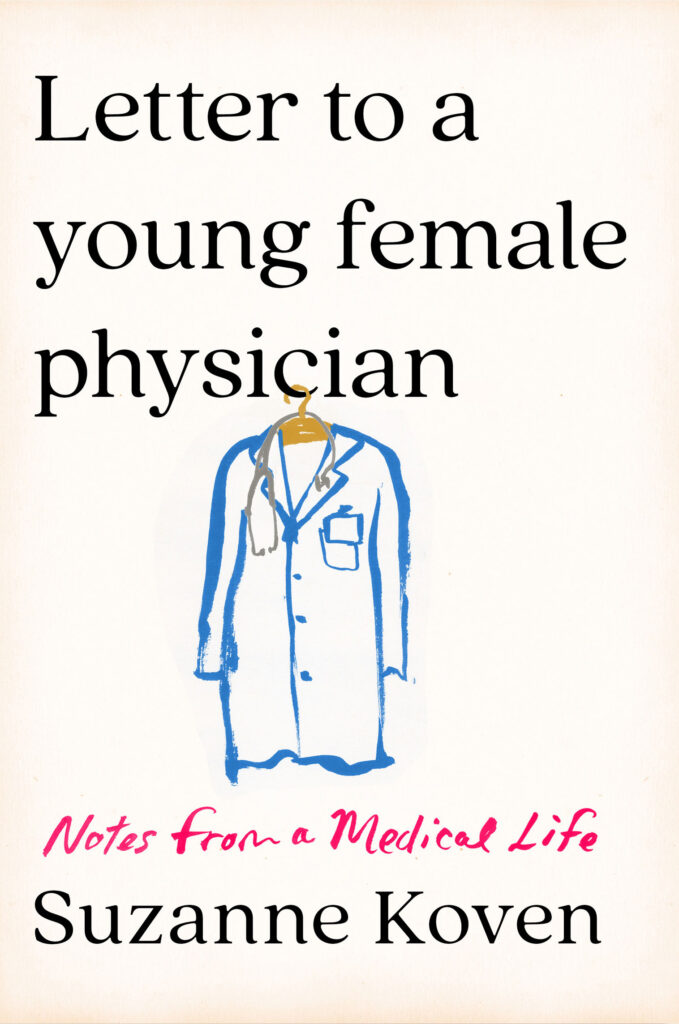 Preorder a signed and personally inscribed copy from Concord Bookshop
or preorder from: Amazon | Apple | B&N | Books-A-Million | Bookshop | IndieBound
A poignant and funny exploration of authenticity in work and life by a woman doctor.
In 2017, Dr. Suzanne Koven published an essay describing the challenges faced by female physicians, including her own personal struggle with "imposter syndrome"—a long-held secret belief that she was not smart enough or good enough to be a "real" doctor. Accessed by thousands of readers around the world, Koven's "Letter to a Young Female Physician" has evolved into a deeply felt reflection on her career in medicine.
Koven tells candid and illuminating stories about her pregnancy during a grueling residency in the AIDS era; the illnesses of her child and aging parents during which her roles as a doctor, mother, and daughter converged, and sometimes collided; the sexism, pay inequity, and harassment that women in medicine encounter; and the twilight of her career during the COVID-19 pandemic. As she traces the arc of her life, Koven finds inspiration in literature and faces the near-universal challenges of burnout, body image, and balancing work with marriage and parenthood.
Shining with warmth, clarity, and wisdom, Letter to a Young Female Physician reveals a woman forging her authentic identity in a modern landscape that is as overwhelming and confusing as it is exhilarating in its possibilities. Koven offers an indelible account, by turns humorous and profound, from a doctor, mother, wife, daughter, teacher, and writer who sheds light on our desire to find meaning, and on a way to be our own imperfect selves in the world.
Praise
"Suzanne Koven's Letter to a Young Female Physician is so wise, beautifully written, tender, and full of heart that it should be required reading for every person—young, female, physician, or otherwise. This is a transporting memoir, and an instructive one." —Dani Shapiro, author of Inheritance
"In Letter to a Young Female Physician, Suzanne Koven charts both the significant and the spurious demands that the medical system makes on those who become doctors and care for us all. Her memoir is by turns reassuring and disturbing, comical and tragic, hopeful and dire. Medicine has advanced, but the particular difficulties facing young physicians have grown no less steep, and the impediments women continue to face even as they take a majority place in medical schools are significant. Koven writes with style and wit and grace—but, more significantly, with insight and compassion." —Andrew Solomon, author of The Noonday Demon
"Suzanne Koven has written a remarkable memoir about her life as a doctor that is at once heartwarming, poignant, and breathtaking in its precision; this is a book about the essence of medicine, and will be invaluable to any doctor. But in its compassionate reflections on caring for the human body, it is also a book about life, and what makes a good one. I couldn't stop reading." —Meghan O'Rourke, author of The Long Goodbye
---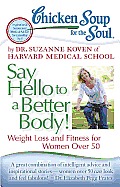 "Say Hello To A Better Body!" released May 22, 2012 by Simon and Schuster with Chicken Soup For The Soul Publications and Harvard Health Publications.
A unique blend of inspiring stories and health information for women over 50.
Purchase paperback or e-book now through Chicken Soup For The Soul, Amazon, Powell's, or your favorite independent bookseller.
Watch the book trailer!